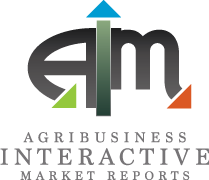 CFTC

Free Report

For more information click HERE.

Track positions of the traders in all CFTC reported commodities:

US Treasury securities, Eurodollars, stocks, indexes

Commodities: agriculture, energy, metals

View long/short/net breakdown for:

Producer/merchant/processor/user

Swap dealers

Managed money

Assess:

Bias of speculator and hedger.

Significant position overweighting indicating potential for large price move.

Masters Please Log In For Paid Reports
Annual: $799.99
Monthly: $79.99

View movements and trends from critical data sources.

All the monthly data reported in WASDE, WAOB reports since 2006.

Supply and demand balance sheets for 61 commodities in 213 countries and regions.

NASS reported U.S. state level planted area, harvested area, production, and yield data.

Monthly exports of 17 commodities for all destinations from the U.S., Brazil, and Argentina.

FAS-GATS, INDEC, MDIC.

Weekly Exports Please Log In For Paid Reports
Annual: $199.99
Monthly: $19.99

Weekly US FAS, sales, shipments, accumulated shipments, total sales, and outstanding sales data

Includes ALL destinations (more than 190 countries)

44 commodity and sub-items

Compare year-over-year FAS, Foreign Agricultural Services, data

Crop Progress Please Log In For Paid Reports
Annual: $199.99
Monthly: $19.99

Monitor weekly national & state level NASS crop progress and conditions data for:

Corn

Soybeans

Winter wheat

Spring wheat

Yields are correlated with crop conditions and planting dates.

Eggs Set

Free Report

Take our free interactive report for a test drive!

Track NASS Broiler Hatchery national/state level trends for eggs set or chicks placed.

View a breakdown of the U.S. broiler industry at the state level.

Compare year-over-year data.
AIM for Success!
Only IAG compiles and cultivates the hard data, then harvests it to create these one-of-a-kind, feature-rich INTERACTIVE reports that keep you on target.
CFTC:
FREE report! Follow the traders. This weekly report will show you the managed money (speculator) position. Simply input a commodity and see how the position impacts price over any designated time frame.
Masters:
The big picture at your fingertips. In this monthly report you'll get domestic and international supply and demand balance sheets, country and commodity summaries, historic WAOB WASDE reports and U.S. NASS Crop Production, state level acre/production/yield data. You can also track the top 10 export destinations for selected commodities from the U.S., Brazil and Argentina. FAS-GATS, INDEC, MDIC.
Weekly Exports:
Actively monitor FAS export levels for dozens of commodities. Track current export rates versus expectations and historical levels. You can also view which countries are buying and how much they're buying.
Crop Progress:
Stay on top of the commodities markets. Track NASS weekly crop progress and conditions data for winter/spring wheat, corn, soybeans and cotton at national and state levels.
Eggs Set:
FREE report! In this weekly NASS Broiler Hatchery report, you'll see chicks placed and eggs set data at the national level from broiler and hatchery reports. As in all the AIM Reports, you can track historical data and compare year-over-year data. Try it now!
Sample Past Reports
Only IAG Puts the Numbers at Your Fingertips
Innovative IAG reports provide visualizations that are unlike anything else in the industry. Sent weekly, customers use these reports to do their own analyses, or they can turn to the experts at IAG to interpret the data and advise them on their next strategy.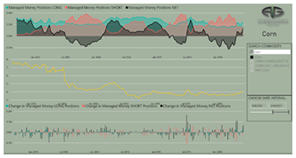 Past Reports:
2017 Condition Reports
2017 Commitment of Traders
2017 Masters Report
At IAG, we know that current data is better data. And better data equals better decisions.
Call or email us now for the most up-to-date data.
Now, you've got the data. Call IAG to learn how to "Get Optionated!"