Sample Past Reports
Only IAG Puts the Numbers at Your Fingertips
Innovative IAG reports provide visualizations that are unlike anything else in the industry. Sent weekly, customers use these reports to do their own analyses, or they can turn to the experts at IAG to interpret the data and advise them on their next strategy.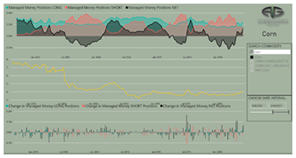 Past Reports:
2017 Condition Reports • 2017 Commitment of Traders • 2017 Masters Report
At IAG, we know that current data is better data. And better data equals better decisions.
Call or email us now for the most up-to-date data.
Outlooks & Literature
Let Our Up-to-Date Data Aid You in Understanding Risk.
Please fill out the form below and click 'Get Your Documents' to download the latest literature from IAG