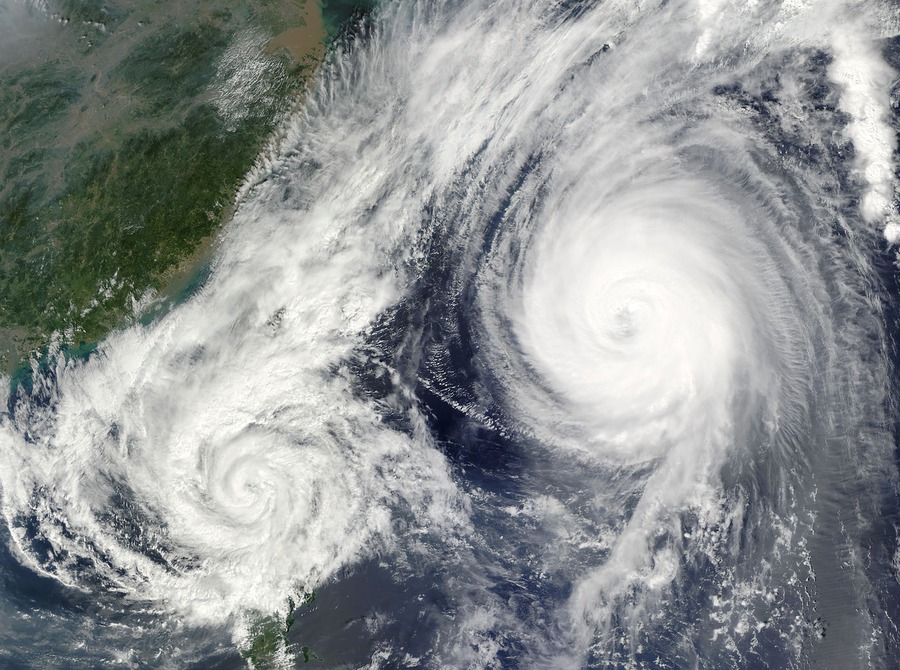 The Impact of Hurricanes Florence and Michael on Agriculture
The sheer destruction hurricanes leave in their wide path certainly doesn't go unnoticed by the news stations.
Viewers watch as devastated survivors trudge through water in their living rooms, stare blankly from a shelter or stand in front of a wall that was once part of their home.
What viewers are less likely to see, however, is the equally devastating impact they have on farms, farmers and agriculture.
Hurricane Recovery Can Take Years
While federal crop insurance can bring some relief, it's very much like all other insurance. In other words, the larger the commodity or crop, the better off the producer is going to be. They'll certainly struggle and won't get a complete return on their investment, but they'll pull through.
It's the smaller scale farms that are specializing in local or specialty crops that really suffer. Yet they have to do this to stay afloat in an increasingly industrialized farming environment.
In these cases, farmers must invest more in producing their crop in order to fetch a higher price in the marketplace. The prices that are set in the insurance policies aren't going to even touch that value amount.
And these farmers will struggle to recover. If they recover at all.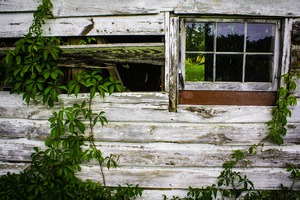 How Florence Impacted North Carolina
An example of the above situation is the reduction of tobacco production in North Carolina. As a result, many farmers have opted to move toward high-value, often direct-market sales to restaurants or high-end grocery stores. And the disaster programs are just not geared for them. They simply can't address the kinds of losses these farmers experience.
2018 also showed a significant jump in hemp production in North Carolina. And these producers really took a hit. First of all, hemp is expensive to put in and producers that already had it in the field when Florence struck reported losing half to all of the hemp that was out there.
The really big problem with hemp in North Carolina during the time Hurricane Florence hit was there was NO insurance for it. So now there's no backup for those production losses and the farmers will have to absorb those costs.
Another component of Hurricane Florence was the significant damage to poultry and hog farming operations. Because Florence was so slow-moving, it created heavy flooding in the Carolinas. Millions of chickens, turkeys and pigs died in those floods.
This sort of devastation takes a serious toll on the agriculture industry. Producers - particularly small- and medium-scale farmers - will often pull together all of their savings, retirement and any other back-up funds just to try to get through the first year or two after a major disaster like Florence. Managing risk becomes the name of the game because during this time, they can't afford to make any mistakes or lose any more crops to inclement weather.
As of now, some farms have had to face foreclosure. But the remainder of the North Carolina farming community continues to rally around one another - knowing the importance of sticking together, even while simultaneously experiencing great loss.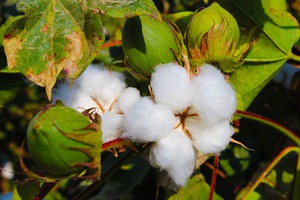 How Hurricane Michael Affected Crops in Georgia
Early on, weather models were able to predict that Michael was going to be very different in nature from Florence. The main problem with this Category 4 storm once it made landfall wasn't going to be flooding. Rather, Michael's biggest threat was strong winds. And that meant that the agricultural landscape of southwest Georgia was going to be vulnerable.
Although the two million chickens that died in Hurricane Michael did not drown, the 97 chicken houses they were located in were destroyed by the forceful winds.
Then there was the inevitable damage to Georgia's top row crop - cotton. Michael hit right at peak harvest time when the plants were particularly vulnerable to wind. The hurricane force winds drove much of the fiber right into the ground for a total loss. And for those with surviving fibers, they were so tangled that extracting clean lint during the ginning process was incredibly arduous.
Pecans took a serious hit too. The pecan crop loss is estimated at $560 million. And this will have an ongoing impact because of the extensive wind damage to mature, producing trees.
Immediately after the hurricane, it was hard to estimate the damage to the peanut crop since they were still in the ground. And even for those that could be harvested, there was no place to store them. In the end, the peanut crop loss estimate stands at between $10 million and $20 million.
Farming Is Risky Business
Having a grasp on every day weather conditions is a big part of managing risk for farmers. Of course, there's no managing a hurricane. At least, not yet.
Until there is, we'll continue to tip our hats to the many producers who face these huge challenges and show their true grit each day - striving and surviving to keep on feeding the world.
It's not work for the weak of heart.