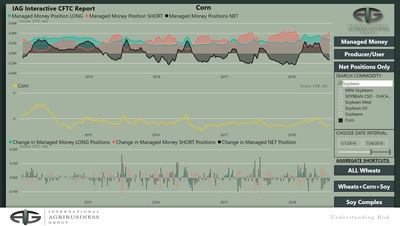 That's our belief when it comes to making informed supply and demand decisions.
But, come on. Cultivating and harvesting all of that data involves a serious amount of time and energy. So who can possibly take the time to get access to all that crucial information?
You can.
At IAG, we've simplified the whole process. We've taken our combined 80 years of global agricultural commodity market and research experience to develop one-of-a-kind agribusiness interactive marketing (AIM) reports.
Just for you.
So take AIM!
READ MORE