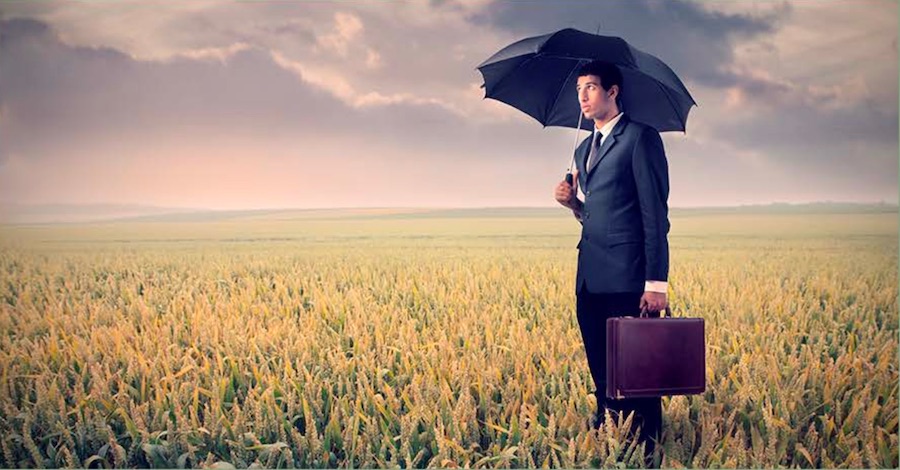 In These Trying Trying Times You DO Have Options
Just as with regular climate, the financial climate is never easy to forecast. It's tenuous and uncertain - at best. And just when you think the storms have settled, things can shift quickly.
For instance, after Donald Trump imposed tariffs of $50 billion on imported Chinese goods, the Chinese government retaliated by announcing plans to match those tariffs with import levies on a number of U.S. products. Among these products are U.S. soybeans.
With the uncertainty of global events that are beyond your control, it is becoming increasingly important to find alternatives to protect your income. Implementation of a strategy that incorporates options is a great way to hedge against these risks.
At IAG, We Believe in Being Optionated
No, you didn't read that wrong. It says optionated - as in O-P-T-I-O-N-A-T-E-D. Yeah, it's a word that we made up. But we couldn't think of a better way to stress the importance of using options when it comes to agribusiness risk management.
Options aren't the main ingredient in our marketing strategies. Futures hedges, Hedge to Arrive contracts, and Forward sales are the main tools utilized. Options are a critical ingredient to make those tools more effective. Options are the oil in an engine, the yeast in bread.
Through experience, we know that when used properly, options are one of the most effective ways to manage risk.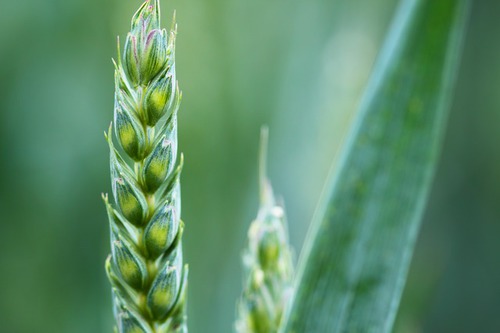 Options Are Flexible
And producers NEED this. Producers are looking at two years before they deliver the crop for which they're planning. So that means the marketing period is two years long. And nobody knows what's going to happen in the course of those two years. Especially when it comes to weather. Producers need to be able to adjust their crop marketing as circumstances arise.
To put it in a nutshell, the less that is known, the more essential it is to have a flexible marketing plan. And options deliver on this.
Why We Believe in Being Optionated
To be optionated, you have to believe that options are the answer to helping producers improve their sales results. And we do. Why? Because our many years of experience have taught us a thing or two. We pay close attention to the data. But we also pay attention to our own results.
Going back into the 1980's and especially in the early 1990's we noticed that the common mistake we made was that we never sold enough at the right time. We had one (or if we were really lucky, two) chances to sell crops at profitable levels. That gave us a narrow window of a few weeks per year.
We had to change our strategy to sell as much as possible in that narrow window. Because if we were aiming to sell 80% of a producer's crop at one time, they needed to be assured that they wouldn't get hit if the price went higher. And that's where the options come in. They were a solid plan B. Options minimized the emotion in the selling decision and allowed more mechanical execution of the marketing plan. . As the market reaches the higher end of the price range, the risk needs to be taken off the crop (your business) and placed on options. By isolating that position into an option position, we significantly lowered the risk.
We've used this plan to repeatedly and successfully make more money for our producers. So we started saying that we got them "optionated."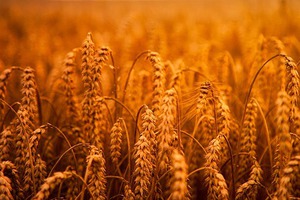 It Is Time for You to Get Optionated
If you're not getting the most for your crops when you go to market, take a look at options. You can tackle them yourself and learn them through many years of trial and error. If you have that sort of time and can take those sorts of risks.
Or look to the experts at IAG who've made the necessary mistakes to figure them out. We cull the crucial data from weekly and monthly price charts rather than daily charts.. For sellers , we're always looking for short positions. And since options aren't intuitive, IAG also uses simulators to help customers understand what sort of possible results there could be.
Interested in finding a little more stability in these trying times? Contact us. And see how we can "optionate" you.